Autoren: Dr. Stephan Hofstetter, Partner Kloepfel Consulting; Mario Schmidtgen, Senior Partner Kloepfel Consulting
The German Supply Chain Sourcing Obligations Act (abbreviated as LkSG), which was passed by the Bundestag on April 22, 2021, will apply to German companies with more than 3,000 employees from 2023 and to companies with more than 1,000 employees from 2024. The EU is also working on an even stricter amendment to the law to make companies in high-risk industries liable for as few as 250 employees. In this series of articles, we explain how you can comply with the LkSG with much less effort than many people think. To this end, we also describe the possibilities of sustainability platforms to automatically identify, assess and monitor risks along supply chains in the areas of environmental protection and human rights. The topic is placed in the ESG context.
What the LkSG is about
Although the LkSG does not apply to companies with 1,000 or more employees until 2024, in fact these and even smaller companies are often already affected today, as they supply larger companies with 3,000 or more employees and must therefore comply with the requirements of the law as a supplier. This obligation is increasingly being agreed in framework contracts and monitored by means of risk analyses. In addition to regulatory requirements and customer demands, investors are also important drivers. They evaluate investments according to so-called ESG investment criteria. ESG stands for environmentally sound management, social fairness and good principles in corporate governance. The acronym is made up of Environmental, Social, and Governance. Investors expect sustainability criteria to lead to responsible and sustainable investing and to be increasingly taken into account in corporate management.
The LkSG in Germany pursues nine central demands:
Human rights: Companies must ensure that there are no human rights violations in their own operations or in their supply chain, e.g. forced labor, child labor or discrimination.
Labor law: Labor standards such as health and safety in the workplace as well as fair wages and working hours must be observed.
Environmental protection: Supply chains must protect the environment and must not cause pollution or destruction of nature.
Anti-corruption: Companies must ensure that there is no corruption in their supply chain.
Risk analysis: companies must identify, assess and avoid or minimize risks in their supply chain.
Preventive measures: Appropriate measures must be taken to prevent or mitigate risks.
Grievance mechanisms: Companies must establish grievance mechanisms so that human rights violations, environmental degradation and compliance violations can be reported.
Monitoring and reporting: Companies must monitor and publicly report on their supply chains for human rights and environmental risks.
Enforcement and sanctions: The law provides that authorities can sanction companies for violations of their due diligence obligations and that affected parties can claim compensation.
With a Health Check, Kloepfel Consulting clarifies to what extent the organizational requirements have already been created and which gaps still need to be closed. One of the key requirements is the annual risk analysis of suppliers. Over time, companies become more ambitious and want to make procurement more sustainable. In particular, they are starting to measure and optimize the carbon footprint across Scope 1 to 3.
The LkSG specifies duties of care that must be implemented in companies by reviewing and supplementing existing organizational requirements. In doing so, many companies can build on existing structures and processes.
The declaration of principle for compliance with the LkSG
First of all, companies must draw up a short public declaration of principle in which they commit themselves to complying with environmental standards, human rights and other sustainability aspects. They can use the United Nations' seventeen Sustainable Development Goals as a guide. It is advisable to also send this declaration to your own suppliers and demand that they comply with it.
Appoint a responsible person in the company
Organizationally, someone in the company must be responsible for the requirements of the LkSG and actually devote an appropriate portion of his or her working time to implementing and complying with the due diligence requirements. This is a so-called risk officer, human rights officer or compliance officer.
Resources in purchasing
It must be taken into account that purchasing must also free up resources for the annual risk analysis and the implementation of preventive measures in agreements, on-site visits and in discussions with suppliers. The approach and efforts to comply with sustainability along the supply chains must be reported publicly on an annual basis.
It is helpful to draw on external support from specialized experts such as the consultants at Kloepfel Consulting. To save a lot of time in risk analysis, there are online platforms such as Prewave or IntegrityNext that are instrumental in helping companies identify suppliers in the abstract by industry and country and with specific sustainability risks along their supply chains. From this, proactive prevention and reactive remediation measures can be derived and implemented.
Handling sustainability risks: online platforms explained in brief
Prewave and IntegrityNext are sustainability platforms that, among other things, greatly simplify compliance with the LkSG. They use their supply chain data to take a holistic view of commodity markets in addition to monitoring individual suppliers. This data is used to provide an overview of the market and combine risk and capacity data to analyze commodity supply chains holistically.
This involves creating a detailed overview of each supplier's risk profile in real time, based on historical and current available data, external data sources, supplier ratings and peer group benchmarks. With the goal of improving supply chain sustainability and resilience, publicly available data from local news, social media, and other databases are used to understand and report on supplier and commodity risks at each stage of the supply chain.
Through AI algorithms, sources are analyzed daily around the clock, as well as numerous risk categories, to ensure that no disruption goes unnoticed. In addition, the platforms use machine learning algorithms and natural language processing to analyze social media communications and identify early warning signs of risks such as natural disasters, political instability, worker protests, or supply shortages.
In this way, the platforms take an enormous amount of work off companies' shoulders, allowing them to better focus on their day-to-day business and not have to constantly worry about sustainability risks in their supply chains.
Critical suppliers with identified sustainability risks can be sent selected questionnaires to investigate and minimize the risk in more detail. Various templates are available for this purpose. However, it is also possible to develop your own questionnaires. These questionnaires are digitally tracked to find out whether they have been received and fully answered. There are also templates for requesting certificates.
This risk management is the central component of due diligence, as it helps to identify, assess and minimize potential internal company risks and those along the supply chain in advance.
Preventive and remedial measures
Prevention measures aim to avoid or minimize the occurrence of sustainability risks. Important prevention measures are:
Risk analysis, assessment and monitoring of potential sustainability risks in the supply chain at direct and indirect suppliers, where known.
Establishment of clear codes of conduct (Supplier Code of Conduct) among suppliers, as a guide for implementing social and environmental standards.
Introduction of certificates attesting to compliance with certain standards by companies and their supply chains.
Training for employees and suppliers on due diligence and the importance of sustainability protection in the supply chain.
Monitor suppliers' and business partners' compliance with sustainability standards.
Establish grievance mechanisms for affected parties.
Sending a questionnaire to risky suppliers to further investigate and minimize risks.
Remedial measures to address existing sustainability risks in supply chains can include:
Supplier audits or supplier discussions and corrective actions for identified violations of sustainability standards in the supply chain.
Compensation payments for those harmed by sustainability violations.
Developing plans to clean up pollution or restore destroyed ecosystems.
Working with affected parties, NGOs, and other stakeholders to jointly find solutions to existing sustainability problems.
These preventive and remedial measures and their responsible parties must be clearly defined up front. This is where external supply chain specialists like those at Kloepfel Consulting can support you.
Complaint management: whistleblower mailboxen
In addition, the Supply Chain Act requires companies to allow employees and suppliers to report violations via a whistleblower mailbox. The company must then carefully consider how to handle such anonymous reports. This begins with the question of who is the recipient of this mailbox. A compliance officer would be ideal, who would process the tips confidentially and clarify the facts with the reporting person. Such processes need to be put in writing.
Annual sustainability reports
Companies must document their actions and report annually on how many suppliers have been screened, how many suppliers have had certain risks discovered, and what actions have been taken. There is a short version for this from the responsible Federal Office of Economics and Export Control (BAFA), or a longer version if risks actually arise. This can also be solved very elegantly via a platform like Prewave and IntegrityNext.
What if companies have no control over suppliers that violate human rights or environmental regulations?
In the case of a material supplier with a human rights or environmental violation that cannot be replaced in the short term, companies should still take steps to minimize the risk. In doing so, they should contact the supplier and work towards compliance with sustainability standards.
If the supplier is not willing to comply with sustainability standards or no solution can be found, companies must check whether there are alternative suppliers. If there is no alternative option and a continuation of the collaboration is unavoidable, the company must still take all necessary measures to minimize the risk and ensure compliance with sustainability standards. It is important that these procedures are documented and reported in the report for the Federal Office of Economics and Export Control (BAFA).
Contact: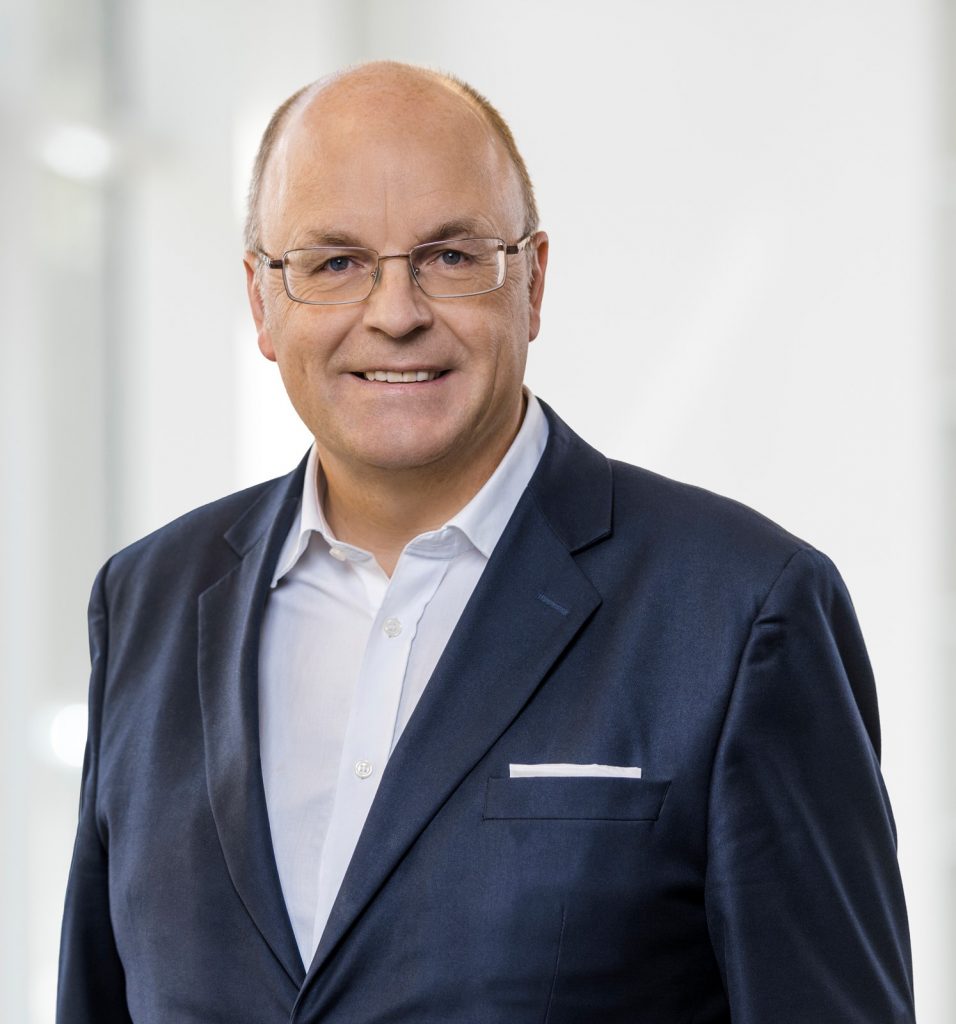 Dr. Stephan Hofstetter
Partner
+41 79 829 34 77
s.hofstetter@kloepfel-consulting.com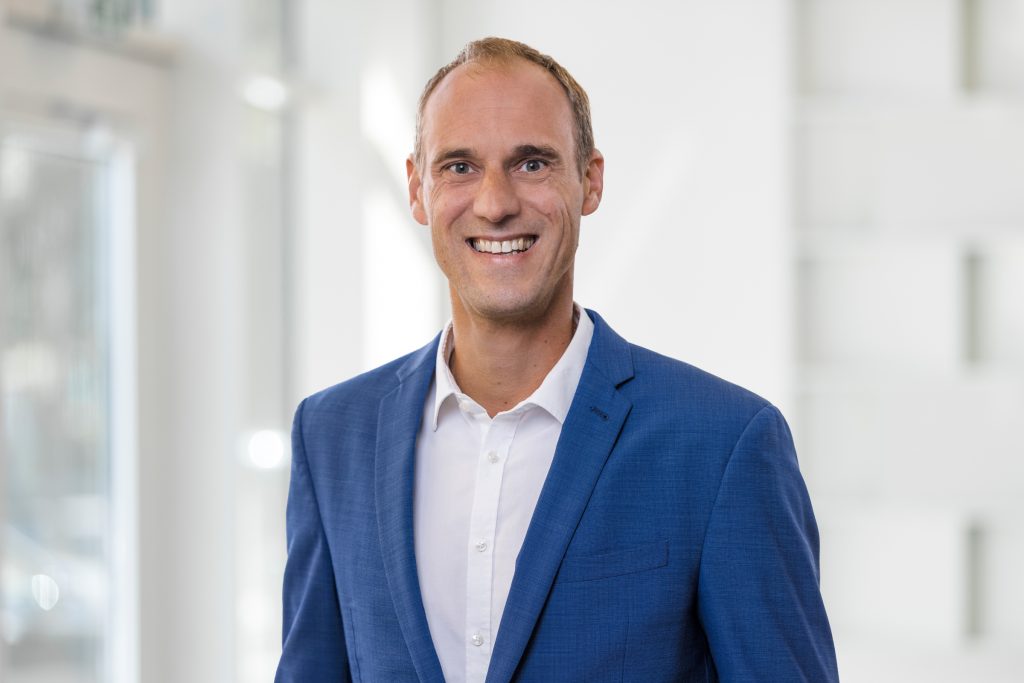 Mario Schmidtgen
Senior Partner
+49 152 227 227 20
m.schmidtgen@kloepfel-group.com
---
Part 1: The LkSG for SMEs made easy!
Part 2: Sustainability – CO2 footprint!
Part 3: Location assessment: The Health Check
Part 4: Effortlessly manage sustainable supply chains with Prewave