How can companies deal with this?
Yannick Huon, EPSA Operations & Procurement
Companies are still suffering from the uncertainties of the Corona pandemic. And while the economy is picking up, they are having to deal with skyrocketing commodity prices and supply shortages. What actions can you take now to limit the impact of price increases and resume pre-crisis growth?
The rise in commodity prices and its impact on liquidity are the focus of many companies. They need to develop new approaches to security of supply, production adjustment and supply chain management. In this article, we describe solutions to address this and future crises.
Revitalizing partnership relationships: The negotiated solution
The most obvious approach is to find compromises with suppliers. This requires diplomacy and well-thought-out negotiation strategies. It helps if you identify the supplier's pain points and friction points and try to find a compromise, because rising raw material prices also affect them.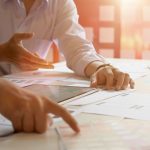 Renewing the partnership relationship with the supplier can be mutually beneficial. Since sourcing has always been an essential element of risk management (even before the pandemic), building a very close relationship with key suppliers is central to sourcing success. This facilitates the renegotiation of contracts. For example, the buyer can offer to help the supplier with a selective pain point (e.g., its liquidity) in exchange for lowering the price of the purchased raw material or product.
If suppliers are based abroad, using experts already in the country may be a strategy to consider. This is especially true for countries like China, which remains closed to foreign travelers. For example, as things stand, quarantine-free entry from Europe to China is unlikely to be possible again until 2024. Hiring a consulting firm with an office on Chinese soil can ensure exchanges with suppliers, control of materials, and compliance with existing standards. This is the preferred option to secure supply from Asia until China reopens its borders.
Expanding the supplier panel
Depending on the nature of the business and the existing supplier relationship, companies should expand their sourcing by exploring alternatives in the market. Develop a plan "B" to protect your supply chain from potential future crises (natural disasters, armed conflicts, diplomatic crises, and the like). For example, more and more companies are willing to turn their production chain around and relocate all or part of it back to (Eastern) Europe.
Contact: +49211 941 984 33 | rendite@kloepfel-consulting.com
Redesign-to-cost
An alternative to rising resource prices is to apply a redesign-to-cost strategy, in which the product retains its technical characteristics, but less expensive parts and components are used. This requires both research and development and design work to obtain a final product without sacrificing quality.
The limitations of this approach are obvious: The investment and time required to develop the product, present the revised product to the market, and generate profits for the company – all of these are interdependent actions that must be carefully executed. For this reason, the decision to start a redesign-to-cost project should be well considered.
Think about new methods of storage
A parallel solution that complements the previously mentioned actions is to use inventory to improve supply security. It also allows you to increase your order volume and better negotiate prices. Finding additional warehouses or negotiating with the warehouse already in use to expand storage capacity are steps that should be considered. In doing so, it must be well considered how much money one wants to tie up in the warehouse in favor of security of supply.
Expand manpower
Any disruption related to the supply chain must be managed with creativity and agility. To this end, multiple professionals should be mobilized to design and implement effective strategies to address the problem of rising commodity prices.
Preparing for the future
Companies are constantly forced to overcome many challenges. For this reason, an intelligent approach to optimizing procurement and risk management is important in order to position oneself optimally for the future. Evaluating and implementing new procurement strategies also helps move forward in other areas, such as responsible and sustainable sourcing.
About the author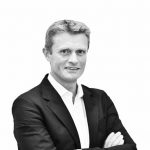 Yannick Huon, Director EPSA Operations & Procurement, Supply Chain Expert. He is a specialist in supply chain, procurement and organizational transformation of companies. He has more than 25 years of accumulated experience in these fields and more than 10 years of experience in corporate business development in China. He has extensive knowledge of international industry structures.
About EPSA
EPSA has shown continuous growth since its establishment in 2001 and is now an indispensable partner to all organizations seeking to improve their performance and profitability.
Its range of services now covers the entire optimization potential available in a company. Thus, at EPSA, four business units ensure a global all-round view of customers' activities.
EPSA supports companies in purchasing performance, organizational efficiency and change management (Operations & Procurement), as well as in optimizing taxes and social contributions (EPSA Tax), reducing energy costs through technology and innovation (EPSA Innovation and Energy) and setting up a fully digitalized purchasing outsourcing platform in line with your corporate policy and with simplified invoicing (Marketplace).
By opening its first branch in Germany and recruiting local experts, EPSA aims to expand its scope of activities as a result of the introduction of the Research Subsidy Act (FZulG), which recently came into force. Claiming the new subsidy requires profound expertise, which is why EPSA offers its clients individual support during the application process.
According to analyses by market research firm Lünendonk, the new alliance of EPSA, Kronos and Kloepfel is the largest consulting group specializing in procurement and supply chain management in the pan-European region, with more than 1,300 employees.
Contact:
Kloepfel Group
Christopher Willson
Tel.: 0211 941 984 33
Pempelforter Str. 50
40211 Duesseldorf
Mail: rendite@kloepfel-consulting.com