Take advantage of the current situation
Reading time 5 minutes

Now or never: Managing directors should use the economic downturn to prepare their company for the future. Slimmed-down order books are also unleashing manpower to give companies time to focus more on innovation, digitization and other strategic issues. You can finance your future program through significant savings in purchasing. After all, purchasing has been neglected during peak periods.
Seller markets become buyer markets
The economic situation of many companies deteriorated significantly in the first quarter of 2019. This has led to a surplus supply and buyer markets and also applies to some raw materials. For example, we are currently seeing overproduction in the steel sector, as steel producers have not been able to adjust their production quickly enough to the economic trend. This surplus strengthens the negotiating position of steel purchasing.
In addition to the direct purchase of steel, intermediate products made of steel and other raw materials, which have fallen in price, are also affected.
Making supplier prices transparent
Suppliers usually do not give out their detailed price calculations. But the purchasing department can also calculate their product prices without them. The product cost experts at Kloepfel Engineering carry out product cost calculations for intermediate products with high saving potential using the software Cost Control. This enables cost reductions of ten to 40 percent. The award-winning tool includes all available production modules and is specially tailored to manufacturing companies. With Cost Control and the interdisciplinary teams from Kloepfel Engineering, any manufacturing costs can be analyzed precisely and completely. The purchasing department then knows what the product may actually cost.
High savings for c-parts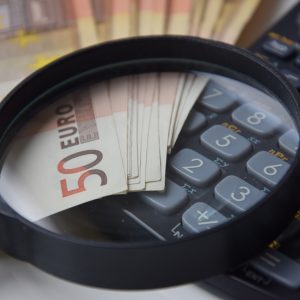 Savings of five to 15 percent can be found above all in topics that are often not in the focus of the buyers and are hardly noticed. Purchasing departments are usually so busy with central procurement goods that overheads remain unchecked. In some companies, they are not even subject to purchasing, which means that they are monitored by other departments (accounting, scheduling, assistants, etc.). This often leads to contract extensions without checking and negotiating the conditions.
If the necessary procurement instruments are used on the basis of a transparent analysis and the right partners are selected, savings in the double-digit percentage range can be achieved. Purchasing should therefore be allowed to question expenses, for example in the areas of marketing, IT, facility cleaning or security.
And it is not simply a matter of reducing costs. Rather, it is the task of the purchasing department to negotiate improved services for specialist departments at lower cost. This message would also make it easier to communicate a purchasing program to the relevant departments. Employees then see purchasers as valuable providers of resources.
Easily improve payment conditions
Purchasing often does not demand improvement of payment conditions from suppliers. However, companies could increase their own liquidity and improve their cash flow by increasing the discount rate and extending payment terms. Optimizations in condition management improve liquidity. The Kloepfel Consulting conditions management department employs specially trained employees for this area, who also work 100 percent on a success basis.
Reduce logistics costs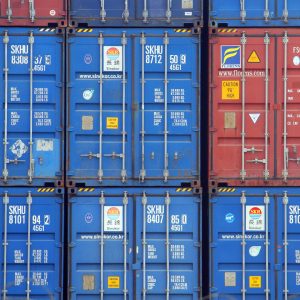 With the independent fourth party logistics provider Kloepfel 4PL Solutions, mid-sized companies can optimize their logistics quality as well as their purchasing of freight services and thus reduce their logistics costs by up to 20 percent.
Kloepfel 4PL Solutions carries out logistics potential analyses and looks at the information and goods flows of your logistics to optimize them. This way, delivery times can be shortened and transport, inventory and transaction costs can be reduced, among other things through the optimal bundling of service providers.
In addition, Kloepfel 4PL Solutions optimizes your warehouse if required. The experts ensure that the ordered goods are available, orders are processed and delivered directly, the packaging is flawless and the contents correspond 100 percent to the order.
Until now, our logistics experts have been working for 50 customers and have managed a logistics volume of 109 million euros. On average, they achieved savings of 12.2 percent.
Optimize insurance coverage and minimize costs at the same time
The subject of insurance coverage is often poorly covered in many companies. Especially when the order situation is good, there is often no time for it. However, if you can take a more inward look now, you should have your insurance policies checked by independent experts. Bernd Hendges knows that this is not only financially attractive. The expert for industrial insurance explains: "We have achieved savings of up to 36% in insurance through professional broker tenders. During our risk assessments, we repeatedly find gaps in coverage and lack of transparency".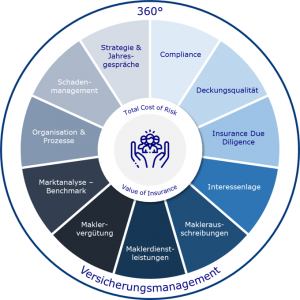 First, the existing insurance portfolio and the services of the insurance partners are examined and evaluated. This is followed by broker and insurance tenders, benchmarks and broker beauty contests. Since we are independent of insurers and brokers, we can consider the complete insurance market of brokers (DACH region) and insurers. In consultation with you, Kloepfel can develop an insurance program that offers you improvements in costs, conditions and processes.
Most insurance contracts are extended by one year as of 31.12.2019, so companies should become active before 30.09.2019.
In the last year and a half we have carried out 35 projects for various companies. For example, we have worked for Deutsche Hospitality, which also includes the Steigenberger Hotel Group, for Kathrein, one of the leading manufacturers of antenna and satellite technology, for the textile manufacturer Seidensticker and for the mechanical engineering company J. G. WEISSER SÖHNE Maschinenbau.
Trade wars: Rethinking global sourcing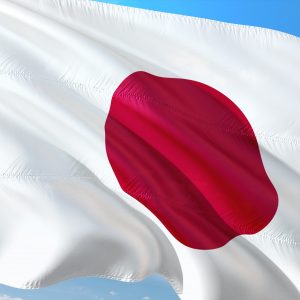 With a view to the current trade wars and the corresponding uncertainties, it may be worthwhile for companies to rely on the Jefta free trade agreement between the European Union and Japan, for example. The Japan-EU Free Trade Agreement officially came into force on 1 February 2019. With the exception of a few industrial sectors, those benefit for example: Chemicals, reprocessing, mechanical engineering, automotive, special vehicle construction, food, non-food consumer goods, service providers, pharmaceuticals, healthcare and furniture.
The agreement covers 30 percent of world trade and is the largest free trade agreement in the world. Jefta is also a partnership agreement with a "clear signal against protectionism" in times of Brexit and current trade disputes, said trade commissioner Malmström at the signing ceremony.
The customs and foreign trade experts at Kloepfel 4PL Solutions help companies to set up processes and documents specifically for their situation and markets with which they can participate in Jefta in accordance with the rules within a few weeks.
If required, Kloepfel 4PL Solutions also offers coaching to logistics departments. In this coaching, we teach you how to correctly declare the relevant documents and formal requirements for Japanese imports to customs.
Where to start?
Engage the team of experts who will not only show you your potential, but also implement it with your team as temporary colleagues. Our purchasing experts even bring their own fees with them, as we are only paid on the basis of success. With the savings from such projects you can also finance the necessary measures to equip your company for the next decades.
Pick up employees in time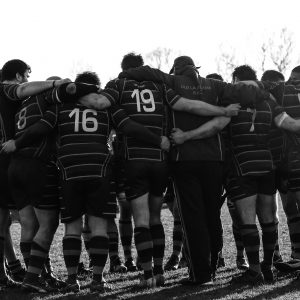 Ludovic Montecot is Purchasing Manager at Waldaschaff Automotive. The automotive supplier produces crash management systems, battery boxes, structural components and tailgate structures. The largest customers are Audi, BMW, Porsche, Scania and Ford. Montecot reports: "There was initial skepticism among colleagues. But when the consultants achieved great success after only a short time, it soon disappeared. In addition, there was a certain concern that the external consultants could do a better job than the company members themselves. But through a lot of communication, team spirit and the professionalism of the consultants, that has also subsided".
A positive side-effect was that our customers' purchasers also receive "training on the project" as a result of the projects. With Kloepfel's support, they can then, for example, expand their skills and knowledge in preparing and conducting negotiations.
"This was only possible because our employees and consultants worked closely together as a team. So we always knew what exactly was happening when and why," says Montecot.
Thomas Sprauer is head of purchasing at Theben AG. The family-owned company with over 700 employees is a leading provider of intelligent solutions in the smart home and smart energy sector. Sprauer says: "The optimization project not only enabled us to reduce costs, but also to sustainably optimize our processes in order to gain more time for strategically important tasks in everyday purchasing".
Make an appointment for a personal telephone call
Contact:
Kloepfel Group
Christopher Willson
rendite@kloepfel-consulting.com
Phone: +4921187545323