The Swiss Interroll Group is the world's leading supplier of material flow solutions. The company's end users include leading brands such as Amazon, Bosch, Coca-Cola, DHL, Nestlé, Procter & Gamble, Siemens, Walmart and Zalando. Interroll offers its customers a wide range of platform-based products and services such as rollers (conveyor rollers), drives (motors and drives for conveyor systems), conveyors & sorters and pallet and carton flow (flow storage systems). The company was founded in 1959 and has been listed on the SIX Swiss Exchange since 1997. Headquartered in Switzerland, Interroll has a global network of 32 companies with revenue of around CHF 559.9 million and 2,300 employees.
Why was Kloepfel Services hired by Interroll?
Together with its customers, Interroll is on course for growth and is constantly outpacing the market. As a result, Interroll also had to increase its purchasing capacities at short notice. Due to the shortage of skilled staff, this was not possible so quickly. We were then able to support the customer on site at short notice with three operational purchasers.
The customer handles a significant part of its purchase-to-pay process using Kloepfel Services. The buyers at Kloepfel took over the evaluation of the offers, the processing of orders, the obtaining and checking of order confirmations, the entering of articles and invoice control up to small direct negotiations with the suppliers.
Where does Interroll's growth come from?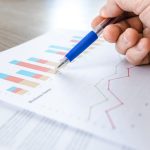 Interroll is the technology leader in the intra-logistics industry and has been very well received in the market with its new innovative products for Amazon or DHL, for example. As online trading and parcel services have continued to grow in recent years, demand for solutions within the field of intralogistics has also increased. Within the context of this above-average growth, it was necessary for Interroll to allow its own purchasing structures and processes to grow rapidly. Suppliers do not only benefit from larger orders but also from more efficient and stable processes.
How did the project go?
Interroll has analyzed how many additional employees are needed in purchasing and then informed us of their personnel requirements. At first there was a short familiarization period, i.e. onboarding. But basically, from day one, everyone worked in the customer's SAP-System under the instruction of the head of operative purchasing.
Were there any advantages for Interroll?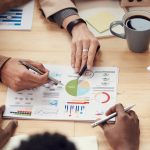 The rapid transfer of know-how. On the one hand, the colleagues from Kloepfel Services contributed our expertise from many hundreds of projects. On the other hand, existing Interroll employees were able to help the Kloepfel team solve specific challenges within the company or with suppliers. In addition to good teamwork and knowledge transfer, our team was also able to support Interroll's buyers with its supplier contacts.
Were there special challenges for the colleagues from Kloepfel Services?
The additional burden caused by the growth of the customer was certainly an issue. On top of this, Interroll is building an additional plant, which will then be accompanied by a transitional period of high demand for production materials. Another challenge was the difficult supply market still in place in 2018, as many suppliers themselves had run out of capacity. These effects were still felt in 2019. All these issues were ultimately resolved very well on an interdisciplinary basis.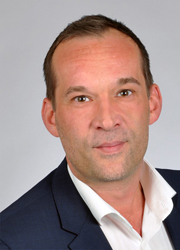 Interview partner
Patrick Esselborn
Senior Manager
Focus industries: Mechanical engineering, automotive, metal processing
Kontakt
Kloepfel Group
Christopher Willson
rendite@kloepfel-consulting.com
Phone: +4921187545323