Interview with Prof. Dr. Karl Pilny
Why medium-sized companies should not turn their backs on China and Asia altogether
Many companies are looking at China with concern. The Corona pandemic showed how fragile the supply chains are. In addition, there are other dependencies, for example in raw materials. Do you also see opportunities?
The economic dovetailing between Germany and China has grown enormously in recent years. Well over a third of DAX companies make more than thirty percent of their global sales and/or profits in China. This shows their dependencies on China. The good news is that German companies were early participants in China's rise. Consider what China has accomplished in the last forty years. The country's gross domestic product has increased more than six hundredfold since the mid-eighties. But skepticism is warranted when it comes to the numbers, because figures are also used as a political tool. This was demonstrated by the recent party congress, where these figures were withheld to ensure Xi Jinping's re-election for the time being. But either way, China has grown rapidly in the last twenty years – usually even in double digits per annum. This development of China as well as the free trade agreement RCEP (see part 2 of the interview) offer great opportunities for local companies.
In the West, many say that we must become independent of China. How do you see that?
That is just as unrealistic as the counter-positions that say the Chinese are in the process of completely shutting themselves off. Both views are misguided and based on a black/white painting.
On the question of whether we should become more independent, we can learn from China. It is true that they want to withdraw a bit, make themselves less dependent on the world markets and focus more on the domestic market, for example, on social issues, common prosperity and shared prosperity.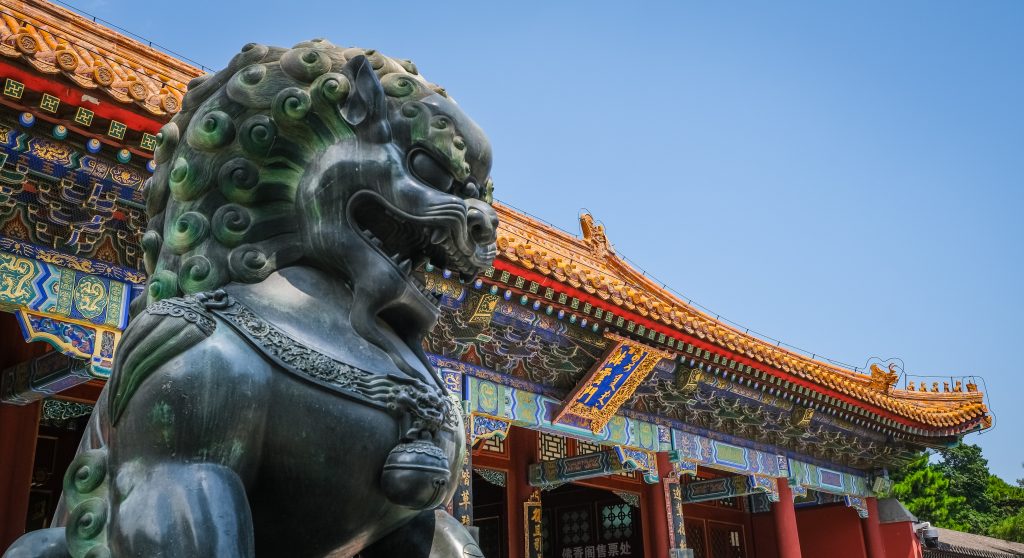 But because they are just as pragmatic and adaptable, they are not battening down the hatches. Rather, they are continuing to try to gain market share and leadership in targeted strategic industries and areas such as environmental technology, energy, specialty mechanical engineering, and so on. In short, they continue to do both. On the one hand, they compartmentalize. And on the other hand, do business with the West. Both are taking place, and at the same speed, to reach the top of the world. The secret of their success is their "both/and" mindset. In dealing with China, one must understand that the Chinese are so pragmatic that they are masters at doing one without letting the other go.
So instead of turning their backs on China and Asia, our companies should seize opportunities. What are they and how can they do it?
By Corona Medium-sized companies have had major problems with China for the past three years. For example, it was difficult to bring employees to China and direct customer contact was also severely limited. This was and still is a great challenge for medium-sized companies. As a result, more and more competencies and responsibilities were handed over to local Chinese employees. Simply because too few experts were available locally. In addition, several experts left the country. So, there was a certain pressure for the medium-sized companies to become more local in terms of employees and processes and so on. But despite these and other difficulties – for example, with collapsing supply chains – companies should not turn their backs on China or Asia.
As death rates and infections subside, it makes sense for mid-sized companies here to think about investing more heavily in China again, both in experts and financially. This localization is an important megatrend.
Another megatrend I see in this context is diversification. Many DAX companies make well over a third of their global sales or profits in China. That is very difficult to cushion or replace. But now you must make a distinction between the large companies and the medium-sized companies. Because the medium-sized companies, as far as I also see through my company Dealmaker.io, where we accompany joint ventures or company acquisitions and sales, we see that medium-sized companies have been much more agile than large companies for a long time.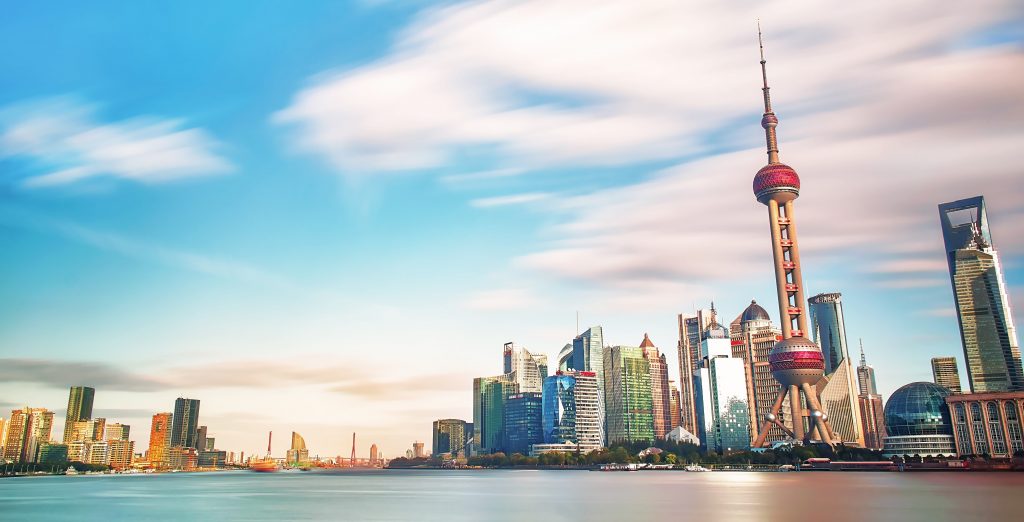 If BASF invests billions of dollars in China, they won't get out of there again any time soon. Medium-sized companies, on the other hand, are more flexible and can make a virtue out of necessity by setting up subsidiaries in China and other Southeast Asian countries. This is this famous "China Plus One strategy" of setting up alternative suppliers or alternative locations. This strategy has become even more relevant due to Chinese covid restrictions and geopolitical hardening in relations with China.
In the context, one of the main beneficiaries of this hardening and unraveling of China is Vietnam. A very exciting economy that has been called the New China for years. Also because of the political similarity. We have a hundred million people in Vietnam who are Confucianist. That means they are capable of learning, suffering and performing. They are also very young on average compared to Germany. In terms of privatization, Vietnam is about ten to fifteen years behind China.
From this perspective, China's direct neighbor has enormous economic potential. Alternative locations in Southeast Asia – in addition to China – basically offer a great opportunity for diversification and thus resilience in the supply chains of medium-sized companies.
I don't think it would always be wise to shut down sites in China overnight and relocate completely. But it may be worth considering, depending on the industry and the company. Otherwise, companies should think about complementary locations in Southeast Asia.
---
Here are further parts of the series "Understanding China's Soul"
Part 2: RCEP Free Trade Agreement: Great Opportunities for SMEs
Part 3: China is aiming to be the world leader: What is their secret to success
Part 4: Understanding the Politicization of China's Economy
---
About Prof. Dr. Karl Pilny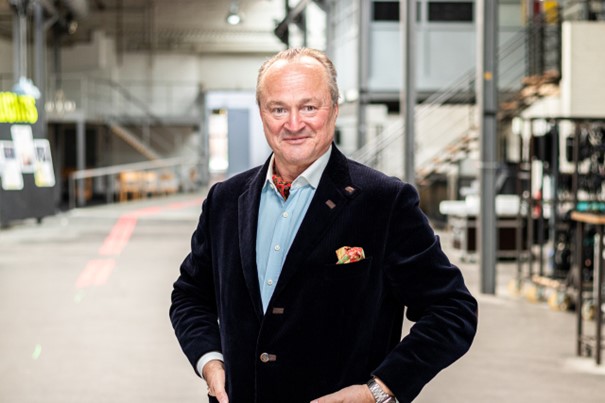 The international business lawyer Prof. Dr. Karl Pilny is considered one of the most profound experts on Asia in the German-speaking world. The Japanese-speaking investment expert has lived in Asia for many years and has accompanied numerous investments in and to Asia over the past thirty years. Prof. Dr. Pilny is managing director of the consulting company asia21 GmbH in Zurich, which specializes in market entries in Asia, and has also been active as an entrepreneur and business angel for many years. With Dealmaker.io GmbH and the Asia Strategy Institute at the BWA in Berlin, he helps European entrepreneurs to successfully enter Asian markets and accompanied Asian companies on their way to Europe.
In addition to a strong network in politics, business and science, Pilny is a sought-after keynote speaker and author of various books with a connection to Asia. His trilogy "The Asian Century" is particularly well known. This was published by Campusverlag and includes "The Asian Century" (East Asia), "Dance of the Giants" (South Asia) and "Tiger on the Leap" (Southeast Asia). Furthermore, his "Investment Guide Asia" was published in 2010 by Finanzbuchverlag Munich. "Asia 2030 – what's in store for the global economy", the continuation of the trilogy, was nominated for the getAbstract International Book Award in 2019.
Co-founder and managing director of Dealmaker.io GmbH
Prof. Pilny is co-founder and managing director of Dealmaker.io GmbH. This is of interest to readers when it comes to how to set up in Asia, how to find local partners on the ground, or how to react when Asian and Chinese companies restructure supply chains from their perspective, for example. As a digital transaction advisor, Dealmaker.io also helps with all questions relating to the sale of companies.
Contact:
Kloepfel Group
Christopher Willson
Tel.: 0211 941 984 33
Pempelforter Str. 50
40211 Duesseldorf
Mail: rendite@kloepfel-consulting.com