Making the supply situation transparent
Transparent communication with all stakeholders
Set up task force
Establish alternative sources of supply
Reduce requirements
Avoid hoarding
In view of the China-Taiwan conflict, Kloepfel Consulting, a management consultancy specializing in supply chains, has published the most important recommendations for action to help companies secure their supply of microchips. This urgently to consider, since according to news magazine Focus about two-thirds of all chips come from Taiwan.
Background
Xi Jinping has been threatening Taiwan with war for years. According to the American intelligence service CIA, the question is not whether there will be a war, but when. If China attacks Taiwan, it threatens an international economic crisis because Taiwan is the world's largest supplier of microchips. If Taiwan fails as a microchip supplier, there could also be massive production losses in Germany. The following tips are intended to help companies prepare themselves against microchip supply bottlenecks.
Contact: +49211 941 984 33 | rendite@kloepfel-consulting.com
Make supply situation transparent
Companies should examine their supply chain for the amount of microchips coming from Taiwan. This includes getting the relevant supply metrics from suppliers on an ongoing basis: Quantity ordered, quantity in transit, quantity in stock. On the one hand, this concerns the production service providers who manufacture electronic assemblies, devices and systems on behalf of the company. On the other hand, important (upstream) suppliers of installed electronic components must also be considered.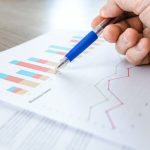 In the event of a critical supply situation, this close monitoring of the company's own supply situation with microchips and that of its (upstream) suppliers helps to derive the right measures in good time to ensure the supply of microchips.
Answers to the following questions must be derived from the monitoring results: How long can you produce with the current quantities and supply your customers without disruptions in the supply chain? How and when do you plan to communicate with your customers to play out emergency scenarios?
Transparent communication with all parties involved
Basically, a clear and transparent supply chain process must be created and openly communicated with all stakeholders. This also includes making the supply situation with microchips transparent to your own customers so that they can also react quickly to a critical supply situation.
Set up a task force
A task force should be formed from the areas of finance, technology, production planning, sales and purchasing to exchange information on an ongoing basis.
Establish alternative procurement sources
Based on the transparent supply situation, the task force must consider measures to replace the supply of microchips with alternative suppliers from other countries. To this end, a rapid and efficient process should be established to develop new sources of supply. To this end, the Finance Department must allocate funds to accelerate the qualification of new suppliers. For example, through external laboratories or test centers.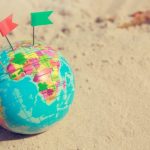 If more complex components are involved, then a redesign of the hardware and software is usually necessary. End customers must also be brought on board for this.
In the medium to long term, companies can contact startups, universities and institutes that conduct research in the field of microchips in order to be able to use alternative technologies.
Lower requirements
Be careful not to get in your own way because your requirements are too high and they do not allow for alternatives! You should coordinate a pragmatic or alternative product policy very closely with your customers.
Avoid hoarding purchases
Our advice is to plan openly and fairly. "Hoarding purchases" should be avoided, as these can cause massive disruptions in the supply chain.
Contact:
Kloepfel Group
Christopher Willson
Tel.: 0211 941 984 33
Pempelforter Str. 50
40211 Duesseldorf
Mail: rendite@kloepfel-consulting.com