How purchasing achieves its annual targets in 2023
The challenge of a shortage of skilled workers
Identifying cost drivers
Energy price risks
Reduce number of suppliers
Reduce inventory levels
Risk management through nearshoring, insourcing and outsourcing
Risk management through product clinic
Examine alternative sourcing markets
Purchasing pools and cooperations
Align supplier roadmap with own
Supply chain law
By Thomas Wandler Managing Director Kloepfel Consulting Austria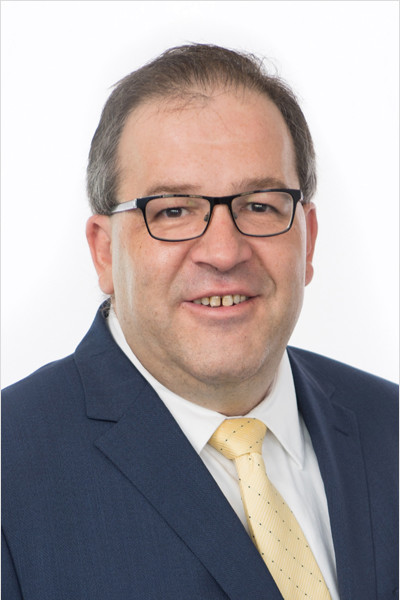 The cross-industry challenges of medium-sized buyers for the year 2023 are cost reduction, supply risks, risk management as well as digitalization or process optimization, supply chain law and shortage of skilled labor. Read this article by purchasing consultancy Kloepfel Consulting on how to achieve your annual goals on the various topics.
Challenge shortage of skilled workers
We very often see that there are intensive operational processes that tie up purchasing staff so much that there is hardly any time to tackle strategic topics such as digitalization, risk management or the requirements of the Supply Chain Act. Then it may happen that one of the team members either leaves the company or is absent for a longer period of time due to health reasons. Purchasing is then on the edge of its capabilities.
Such things have to be addressed in the course of risk management. To this end, simple activities are outsourced for a certain period of time or the team is expanded on an interim basis by temporary Kloepfel experts, for example. With the resources gained, you then check which activities can be digitized and automated.
How digital am I really? Where do I still have a lot of analog process steps with paper and the like? What can I digitize and thus automate with simple tools? Our maturity analysis of the entire purchasing department and landscape provides the answers. Once this is done, you can always consider whether outsourcing is still needed, for example.
Last but not least, qualification measures are also important measures for building a strong purchasing team.
Identify cost drivers
One of the most important questions is whether you really know the cost drivers of your own products. On the one hand, this is about defending or increasing one's own margins. On the other hand, this information helps to get supply risks under control.
The factors that drive up the cost of a product vary. For energy-intensive production, it is energy prices. For other products, the cost drivers are influenced by high-value, listed metals such as stainless steel, nickel, copper or similar. The problem is often that purchasing simply lacks the time to make the cost drivers transparent. As described above, digitalization, process optimization, outsourcing of non-value-added purchasing activities and interim reinforcement of the purchasing team by, for example, Kloepfel experts on a temporary basis help to buy time.
In order to identify the cost drivers, one dissects and evaluates one's own supply chain in detail. How can I reduce costs or at least keep them neutral? What cost risks do I have in my supply chain? Do I have suppliers in risk markets? Am I dependent on stainless steel, etc.? Do I have a high proportion of electronics and perhaps a supply risk here? At the same time as analyzing the cost risks, you also analyze your supply risks.
In the case of direct materials, savings of around 3 to 4 percent are possible.
Contact: +49211 941 984 33 | rendite@kloepfel-consulting.com
Energy price risks
Energy-intensive companies need to ask how they hedge their energy price risks. How can they ensure that they will not have to raise prices several times in the coming months because energy prices are going up? What is their strategy?
Reduce the number of suppliers
As part of the cost reduction process, it is also a good idea to reorganize commodity groups to reduce the quantity of suppliers. This allows you to allocate larger quantities to individual suppliers and generate price advantages. It also frees up valuable time by reducing the number of suppliers to manage.
Reduce inventory
To reduce delivery risks, many companies have increased their inventories – but this ties up capital. Here, too, it is worth taking a critical look at the budget figures. To do this, purchasing, sales and production must coordinate to check what ranges you have with your inventory levels. What ranges do I need in the warehouse? How is the market positioned? What does the order situation look like in the coming months? What delivery times do customers accept? With this information, inventories can be estimated and, if necessary, reduced to free up tied-up capital.
Risk management through nearshoring, insourcing and outsourcing
Then it's time to take a close look at suppliers and their upstream suppliers. What risks are there in the supply chain and can the supplier reasonably manage the risk or do I perhaps need another? To what extent can I integrate my supply chain with my own manufacturing? Insourcing is almost the same as make-or-buy. Can I utilize my own facilities to capacity and outsource production peaks. Or do I outsource quantities and use my own production to cushion more flexible production peaks. Do I outsource assemblies or individual parts? Where does it make sense to consider a different integration strategy due to which market changes? Does nearshoring make sense? Do I have the right suppliers for the right technical requirements? And requirements are not just technical specifications, but also relate to procurement processes. Thus, long distances from far-flung markets carry their risks.
Risk management through product clinics
Risk management is not just about managing suppliers better and knowing the cost drivers and supply risks along the supply chain. Risk management also includes product policy or product development. Can products be produced more cheaply by substituting certain materials? Does standardization make sense? Can materials be used more efficiently? Are my products over engineered? Solutions can be found here if technology, sales and, of course, purchasing sit down at the same table and openly exchange ideas on the basis of transparent figures. It also helps to talk to startups and universities in your field.
Examine alternative sourcing markets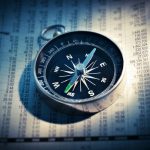 For many years, people sourced in best low cost countries. But this overlooked the risks that can come with these countries and regions. One example is the pharmaceutical industry, which for a long time had drugs produced in China, leading to shortages in local pharmacies today. Another vivid example is the food trade. Take sunflower oil, for example: Before the Russian attack on Ukraine began, hardly anyone was aware of how heavily they were dependent on the Ukrainian market. The fact that almost all of Europe sourced so heavily in Ukraine led to a strong market concentration over the years and strengthened these dependencies.
Buyers have to take a close look at where and how strong a market of a product group or an industry is. And if you then procure in a highly concentrated market, the whole thing has to be evaluated with geopolitical and similar risks. Does it make sense to stay there or should one look for alternative markets? Kloepfel's specialists also find answers to such questions.
Purchasing pools and cooperations
The importance of purchasing pools and cooperations depends on how large the purchasing volume is in order to be interesting for suppliers and to profit from volume effects. There are many good examples where this works well. For example, many large Austrian ski lift and cable car operators have a purchasing group that negotiates service contracts and bundles many other things.
Compare the suppliers' roadmap with your own
When it comes to active supplier management, it pays to compare your own roadmap with that of key suppliers. Will the supplier I'm working with now still be the right partner when I launch the next generation of products or if anything changes? For example, are we still going in the same direction technologically? Is it going in a different direction? You can also learn from your suppliers in this regard. After all, they also have to develop products that the market will need in the future.
Supply Chain Act
The Supply Chain Act aims to "protect the rights of people who produce goods for Germany" and improve the protection of human rights in supply chains. It is also intended to reduce competitive disadvantages for companies that already invest in sustainable supply chain management of their own free will. To this end, companies are required to implement certain due diligence requirements.
Read our detailed article "Supply Chain Act: How companies can prepare properly".
Would you like a maturity analysis of your entire purchasing department and landscape to identify risks and opportunities, or do you have questions on the topic? Then please contact us at:
Contact:
Kloepfel Group
Christopher Willson
Tel.: 0211 941 984 33
Pempelforter Str. 50
40211 Duesseldorf
Mail: rendite@kloepfel-consulting.com