Restart purchasing in mechanical and plant engineering after Corona
The crisis shock paralysed parts of the mechanical and plant engineering industry for a long time and turned the purchasing departments upside down. Important specialists landed on the sidings without replacement. In the meantime, the industry is looking for ways to boost purchasing again in terms of personnel – but what happens in the case of a second corona wave? Outsourcing providers such as Kloepfel Services help companies to restart flexibly and immunize them against upcoming crises.
Effects of the corona crisis on the purchasing personnel market in mechanical and plant engineering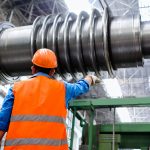 Depending on the sector, the crisis had different effects, which also affected the personnel market. This was also the case in mechanical and plant engineering: Parts of the textile industry are booming due to the high demand for protective equipment such as masks, gowns and much more. Accordingly, the machine and plant manufacturers in this sector are benefiting and can invest in their purchasing personnel.
In other areas, production is limited. The automotive sector, for example, is forced to reduce staff or introduce short time working, which naturally also affects the purchasing departments. Should these companies, however, ramp up production again, they will have to increase their purchasing again in line with the improved order situation.
Companies must drive on sight
Nevertheless, they take great risks, as it is often difficult to predict whether the employees will still be needed in a few months' time. For example, it is unclear whether the current relaxation will lead to a further wave of infection and more restrictive measures. Many HR managers and managing directors therefore must take a long-term view and are correspondingly reluctant to hire new staff.
In this situation the outsourcing of Kloepfel Services offers companies the opportunity to flexibly ramp up and down their purchasing.
Outsourcing prepares companies for a second corona wave
Unfortunately, many purchasing departments have not yet seriously enough considered the possibility of outsourcing. The reasons for this are various: Encrusted structures, prejudices, a long-established permanent staff – or the fact that they simply have not yet had any contact with the topic. A cross-industry survey by Kloepfel Services confirmed this in July 2019: every second of the 98 purchasers surveyed had no contact with outsourcing so far.
In many mechanical and plant engineering companies, the crisis is now literally forcing innovations in personnel planning. The circumstances make it essential for companies to find new ways to survive. Structures are shaken up; prejudices are examined and proven personnel strategies are optimized – outsourcing is also attracting new attention.
Dynamic solutions in regulatory zigzag
Companies that had to part with purchasing personnel during the crisis can see these personnel gaps as an opportunity, because they can be flexibly filled by outsourcing. One advantage is that they have no cost risks, as the employment relationship can be terminated overnight at any time. This also makes you resilient against a renewed crisis.
Either way, a test phase is recommended in which the competence of Kloepfel Services is first sounded out in a low-threshold manner – for example, by maintaining the master data.
Three long-term scenarios for the personnel strategy in the mechanical and plant engineering industry
Three personnel strategy categories can be roughly identified: The surfers, the explorers and the horse drivers. Even before the crisis, some companies were already focusing on outsourcing in purchasing. These companies were already familiar with the advantages and scalability, were able to reduce their personnel costs during the crisis and now, as the order situation increased, they were able to register more demand again. They were able to master every wave of the crisis because they already had a resilient HR strategy.
1. The surfers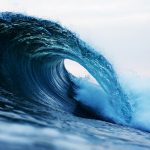 The surfers pursue their strategy in a completely unbureaucratic and plannable way, especially compared to the short-time work solution. After all, it is time-consuming to apply for and obtain approval, with some companies even worrying about having their approval revoked by a state examination afterwards. In the worst case, this can cost the company its existence. This first category of companies, which have already had experience with outsourcing, therefore benefit from unbureaucratic scalability anyway. They can also draw up simple scenarios of how the crisis will continue. For example, a) with slight restrictions b) with a complete lockdown or c) with an upswing. What the reactions to the various scenarios should look like then can be planned with certainty.
2. The discoverers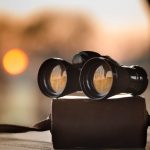 The second category consists of companies that are now discovering outsourcing for themselves: They are the discoverers. For them, the structures for remote work are often already in place, because working from home in the crisis has made it necessary. They now want to use these structures for outsourcing. So, they are now making a virtue out of necessity: Since the crisis, the appropriate software, know-how, technical upgrades and of course the acceptance of remote working in the corporate culture have already been available. A changeover to outsourcing is therefore seamlessly possible and tasks can be processed from regions with low wage costs in the future. The discoverers are prepared to adapt to the circumstances, to become crisis-proof and to save money in everyday life. That is worth its weight in gold!
3. The horse-drawn carriage drivers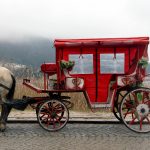 The third category of companies relies on a classic personnel strategy without outsourcing in purchasing. They are thus like the horse-drawn carriages at the beginning of the 20th century, which are threatened to be overrun by car development. An adjustment to the circumstances would be urgently advisable but has so far been avoided. The reasons for this have already been named: Encrusted structures, prejudices, well-rehearsed permanent staff and ignorance. Within this category, there are those companies that were largely spared the shock of the crisis due to the nature of their industry – they can still afford to stick to traditional personnel policies. In doing so, they renounce the considerable cost savings as well as building bridges to suppliers abroad, which is a long-term competitive disadvantage. There are also those companies that already cannot afford to stick to classic personnel policy and still do so. These companies are now struggling – and in the worst case they will lose market share to the strategically better positioned competition just as much as horse-drawn carriages to the automobile.
Outsourcing to other EU countries: The advantages
EU countries are particularly suitable as locations for outsourcing purchasing tasks. There are several advantages: The low wage costs and a smooth mediation between the purchasing department in Germany and the suppliers abroad. This is because, contrary to prevailing prejudices, the personnel abroad can work with professional outsourcing partners not only in excellent German, but also in English and, of course, the respective national language. Thus, all aspects are covered: The direct line to Germany, linguistic and cultural supplier support on site and global sourcing in English. Likewise, all EU standards are observed here and the work is accordingly in conformity with the law.
Profitable not only in volatile circumstances: Profit from outsourcing after the crisis
Low wage costs for excellent work results and scalable personnel deployment at any time are worthwhile at any time. The crisis only reveals that some companies still have some catching up to do in this area. The most sensible corona exit strategy for human resources in mechanical and plant engineering is therefore to first fill existing gaps by outsourcing – depending on the company's condition as a rescue or expansion measure. In this way, the purchasing department automatically learns about the structures and processes when working with colleagues in outsourcing. These can be worked out by the colleagues in Slovakia, for example.
This provides an excellent basis for anchoring outsourcing in the long term, either to the same extent or by gradually expanding the scope of tasks and responsibilities. The Eastern European colleagues quickly show how excellently they cooperate with regional suppliers through their linguistic and cultural competence. This is a high added value that one would not want to do without.
How to find the right partner for outsourcing in the crisis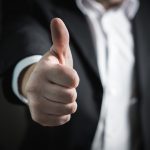 For companies that want to go in the direction of outsourcing for the first time, the following applies: On one hand, providers such as Kloepfel Services have proven experience. If, for example, a brand like Kloepfel has been on the German market for years and has earned itself a certain reputation during this time, this can be a first indication of a reliable partner.
On the other hand, it quickly becomes apparent whether the provider wants to take you by surprise. If a company needs support during the crisis, it may be a good idea to outsource as many tasks as possible. Nevertheless, it is a question of respect and confidence-building that Kloepfel Services offers a test phase in which smaller tasks such as master data maintenance are initially carried out absolutely reliably.
After this phase, the outsourcing can, if desired, be expanded step by step. If the customer already knows that he wants to go further than the test phase, it should not be thwarted – but it is a question of the attitude. This also paves the way for working with colleagues abroad in a spirit of trust. Another aspect is transparency: Outsourcing partners such as Kloepfel Services disclose at any time what happens when and where – so that process handling is seamlessly linked to the processes of the purchasing department and the customer can see how his investment pays off.
Would you like advice on the subject of outsourcing? Then please contact our experts:
Press contact
Kloepfel Services GmbH
Nazir Jarrah
T: +49 211 / 875 45323
Mail: anfrage@kloepfel-services.com