Earning money despite moon prices?
From margin killer to margin lever
The wave of inflation is bringing drastic price increases and causing margins to melt like ice in the sun for many entrepreneurs.
"We are happy if we get material at all and grudgingly accept the exorbitant prices now and then."

the managing director of a mechanical engineering company recently told us
Unnecessarily. Because with Kloepfel Consulting you sail through the inflation wave without breaking the mast. Together we anticipate essential price trends in the procurement markets. In front of the surf, your purchasing department is the catalyst for the topic. Together with sales, price rounds are proactively scheduled and coordinated with customers. Leading companies in different industries show how it is done, with well thought-out playbooks they increase margins in an inflationary environment.
Energy price shock, Corona pandemic, trade disputes, logistical disruptions in supply chains and other known factors affect availability. The material exists in the market, albeit in limited supply. Often it is simply a case of whoever pays more on the market gets preferential delivery.
Contact: +49211 941 984 33 | rendite@kloepfel-consulting.com
This is where "inflation as a margin driver" comes into play: don't pass on your price increases in a delayed and smoothed manner, but negotiate your prices proactively, in good time and in several rounds, so that you defend and ideally increase your margin.
Anticipatory pricing stabilizes supply chains
"Inflation as a margin driver" can help you increase your margin and methodically empowers you to weather the inflationary spikes in the coming years as unscathed as possible. As a result, you'll improve your financial headroom and gain an edge in the markets. Overall, you can better serve your customers. Along the value chain from customers to suppliers, all companies benefit equally. Inevitably, you strengthen your pricing power, as you are more likely to succeed in securing supply for your customers.
"Inflation as a margin driver" stabilizes your supply chain, improves supply security and increases your profit margins.
It takes courage and transparency
Therefore, you should have the courage not only to pass on immediate price increases, but also to secure and possibly increase your profit margin for the next wave. At the same time, supply bottlenecks along your supply chain are avoided. Medium-sized companies are severely challenged, lacking the transparency and expertise to turn moon prices into margin levers. In the following, we will show you how we can make you a welcome problem solver in an inflationary environment!
Make cost structures and drivers transparent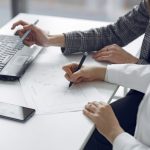 Implementation: With "inflation as a margin driver", proactively assess trends for key cost drivers once a quarter with a time horizon of six to twelve months. External resources provide time relief and valuable insight into critical procurement markets.
Controlling analyzes cost structures for product lines or key cost drivers. Meanwhile, Purchasing delves deeper into price trends and influencing factors in the relevant procurement markets. The decisive questions here are:
What are the relevant cost drivers among raw and input materials, but also among material and overhead costs?
How might the prices for direct materials and energy sources develop?
And just also, how do the prices develop for indirect procurement issues such as transport and packaging costs?
How are these price pushes for key products to be weighted in the enterprise?
And how do they affect the specific product range of key customers?
High demands are made on the transparency of cost structures for raw materials, preliminary products and the company's own products. A master bill of materials can be used to roughly simulate the influences for cost units. How would the product and customer profit and loss statement be affected without countermeasures?
For a product line, the expected price development is based on the analysis of the few relevant raw materials and intermediate products. The same applies to non-production materials such as energy, transportation, packaging and possibly temporary labor. In this way, the main trends can be estimated, the levers of price changes can be weighted, and price increases can be validly justified to key customers.
Timing: The early bird catches the worm
The analysis of trends for key cost drivers is repeated in the quarterly cycle. This is because the more proactive one is in identifying pricing trends, the sooner sales can act, initiate necessary price rounds with customers and protect margins. Smaller and more frequent price rounds are more likely to be enforceable than delayed and erratic price increases. Your customer also wants to be able to approach their end customers in a timely and proactive manner.
Analysis through purchasing
We recommend that you prepare so-called trend sheets for important cost drivers. These show the historical and expected price development. Critical influencing factors are addressed and processed in "if-then" scenarios. Quantified effects illustrate the relevance for the business result. Price effects quickly run into the single to double-digit millions.
Cross-functional coordination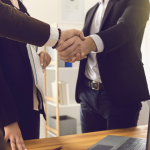 In the current inflationary environment, successful companies are collaborating much more intensively across functions: CEO, CFO, purchasing and sales management, and business unit management coordinate closely. In this context, purchasing can support sales with relevant first-hand market knowledge and convincing argumentation chains. Last but not least, purchasing strengthens pricing power. Sales can sell price increases much better to its customers and enforce them according to a playbook. In return, customers appreciate temporary price stability and high availability of goods.
Implementation support through manpower and know-how
To implement the "Inflation as a Margin Driver" program, Kloepfel Consulting can support you with resources. Based on our knowledge of the commodity markets, we identify and estimate relevant price developments. In addition, we prepare convincing argumentation chains for sales with you.
Joint definition of sustainable processes
Based on our joint experience, we finally develop interlocking workflows and processes so that you can maneuver your company through these turbulent times with strengthened sails. This not only stabilizes your supply chain, but also prepares you for future challenges. You cleverly use inflation as a margin driver and have us on your side as a sparring partner.
Conclusion: "Inflation as a margin driver" supports medium-sized companies in an inflationary environment with methodical approaches and excellent knowledge of the procurement markets to survive the coming inflationary pushes as unscathed as possible.
Source: www.kloepfel-consulting.com
Contact
Kloepfel Group
Christopher Willson
Tel.: 0211 941 984 33
Pempelforter Str. 50
40211 Duesseldorf
Mail: rendite@kloepfel-consulting.com