Individual. Fast. Sustainable.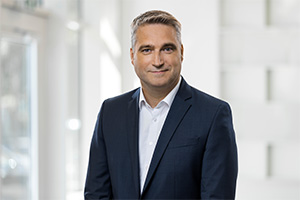 Are you all of a sudden without a purchasing manager, CPO or head of supply chain due to illness or other reasons? Your order books are full and your purchasing department is running hot?
Then we offer you interim managers from the network of Kloepfel Consulting within 48 hours according to your individual requirements. On top of that, our interim managers have access to international supplier databases of the multiple award-winning Kloepfel Consulting. Rely on interim managers with heart, mind and the profound knowledge of Kloepfel Consulting to master your purchasing challenges stress-free.
Your advantages
Save time and nerves
Find the right resources for your needs quickly
Highly qualified specialists for different topics
Use of Kloepfel Consulting expertise
Access to the supplier databases of Kloepfel Consulting
100% variabilization of fixed costs
Internal know-how growth through external knowledge and experience
Find your high potentials with us in three steps
Step 1: Requirement profile analysis
To propose suitable high potentials to you, Kloepfel Consulting analyzes your needs and requirements for future interim managers in intensive interviews.
Step 2: Candidate proposals
Exploration of our exclusive candidate pool as well as our networks for suitable talents.
Step 3: Accompanying the application process
We introduce you exclusively to candidates who are both qualified and interested in your company.
Source: www.kloepfel-consulting.com
Contact
Kloepfel Group
Derk Haring
Tel.: +49 211 875 45 323
Pempelforter Str. 50
40211 Duesseldorf
Mail: rendite@kloepfel-consulting.com